See More Jobs
Sales Associate
Ridgeline Roofing Inc
885 2nd Avenue - Unit 1
Prince George
British Columbia
Description
Ridgeline Roofing is looking to add to our Sales team with an opening for an Inside Sales Associate.  We are looking for someone to have strong people skills and not be afraid to support our office when necessary, including basic tasks like answering the phones.
Duties
• Organizing jobs with our installation crew
• Working with our suppliers to ensure product delivery
• Working with the other sales team members as well as our installation crew
• Working with customer requests and guiding them to a solid solution
Qualifications
Sales, or customer care, experience would be a bonus however if you are someone who is outgoing and works well in a team environment, we would love to talk more as well.  We are looking for someone:
• who is organized
• who has strong people skills
• who has strong communication skills
Extras
At Ridgeline Roofing we work very hard to be above the normal in our industry.  We support those who come into our business to be the best version of themselves, while in return we expect solid contribution and growth.
Benefits
Ridgeline offers benefits to all eligible employees. Extended Benefits include:
• Life Benefits
- Group Life
- Accidental Death, Disease & Dismemberment
- Dependent Life
• Health Benefits for:
- Prescription Drugs
- Extended Health Care
- Vision Care
About The Company

Ridgeline Roofing Inc
885 2nd Avenue - Unit 1
Prince George British Columbia V2L 3A6 CA
Ridgeline Roofing is a team of highly skilled tradespeople focused on roofing repair and new installations for residential and commercial buildings. We service Prince George and the immediate northern British Columbia area, even as far south as Williams Lake. We are well known for being fast, efficient, reliable, clean, safe, respectful and excellent customer care.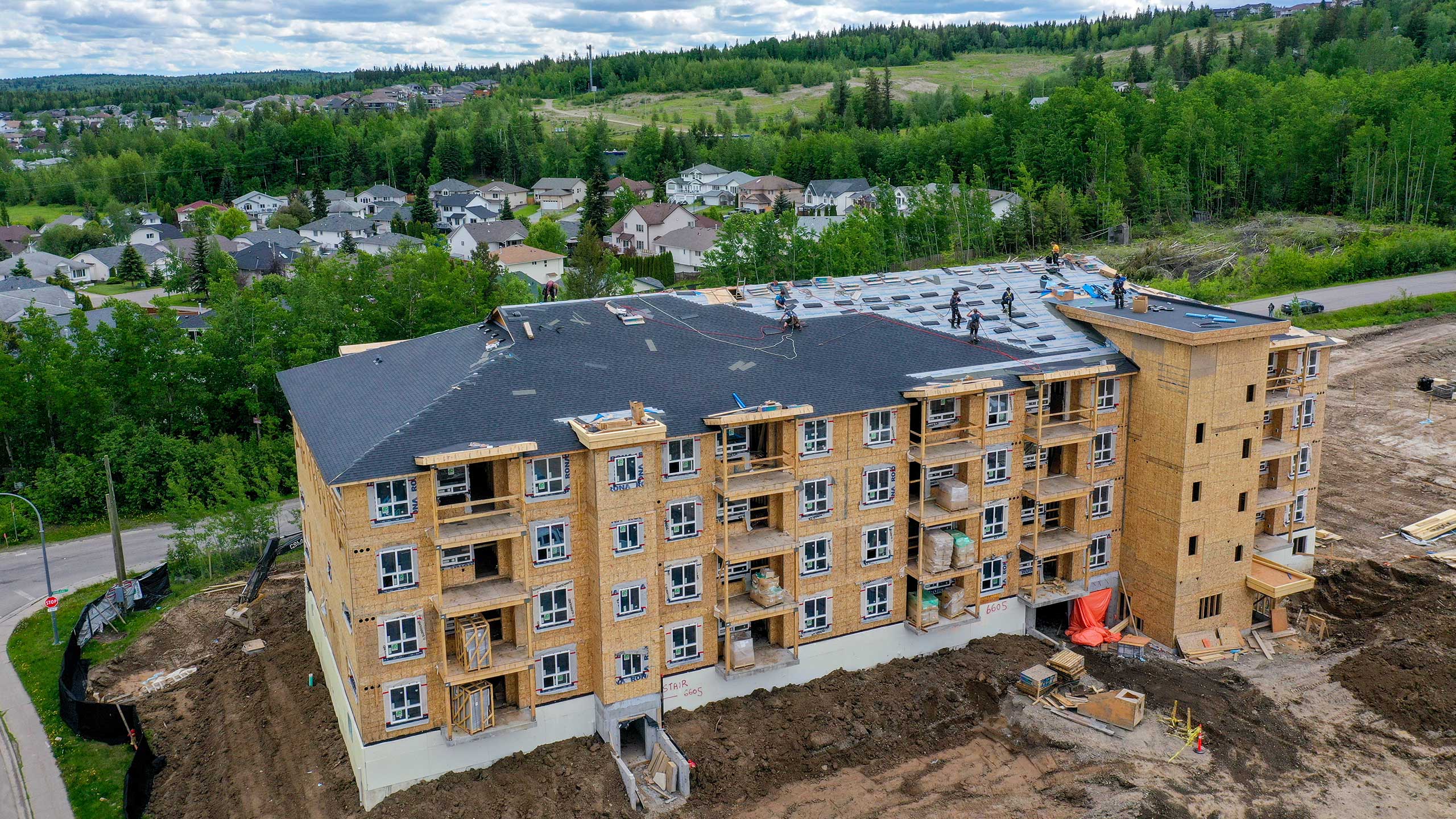 Job Details
885 2nd Avenue - Unit 1 Prince George British Columbia